We understand the importance of providing little ones with toys that promote both fun and learning. Our curated collection includes Pull Back Cars, Activity Cube Toys, Montessori Wooden Toys, Baby Shape Sorter Toys Set, Stacking Dinosaur Learning Toys, Cute Animal Baby Anti-fall Headrest, Crawling Octopus Baby Toy with Sensor, and 2 Channel Cartoon RC Race Car. Join us on this delightful journey as we explore the benefits of these toys, sparking imagination and fostering essential skills in our youngest explorers.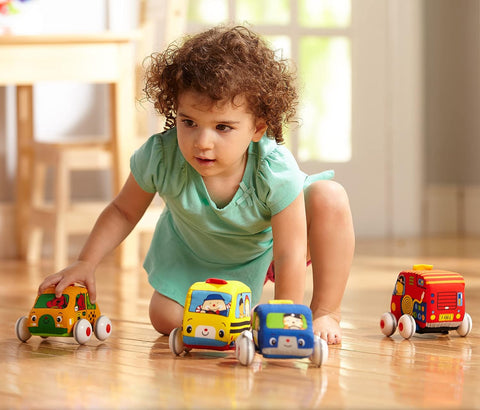 Pull Back Cars for Action-Packed Playtime: Our collection of Pull Back Cars offers action-packed playtime for little speedsters. These cars are designed for easy pull-back action, providing endless entertainment as they race across the floor. Not only do they stimulate your child's gross motor skills, but they also encourage imaginative play, enabling your little one to create thrilling car races and pretend driving adventures. The sturdy construction and bright colors make them perfect play companions for outdoor and indoor fun.
A World of Exploration : Activity Cube Toys are a treasure trove of learning and exploration for curious minds. These multi-sided cubes offer a variety of interactive activities, including shape sorting, maze puzzles, bead mazes, and more. As your child manipulates each element, they develop fine motor skills, hand-eye coordination, and problem-solving abilities. Activity cubes are also an excellent way to introduce colors, shapes, and numbers, laying the foundation for future learning milestones.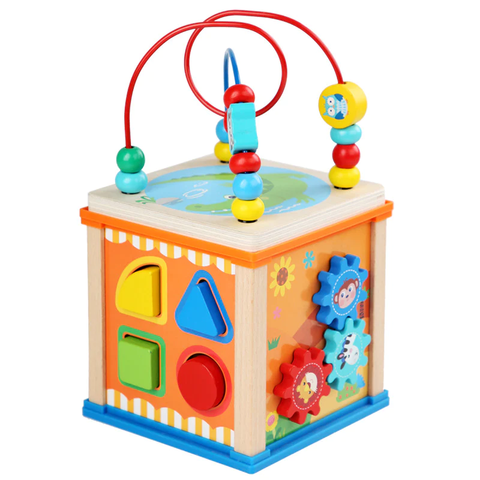 Montessori Wooden Toys: Embracing Nature's Elegance (150 words): Our collection of Montessori Wooden Toys embodies simplicity and elegance in play. Handcrafted from natural wood, these toys stimulate sensory exploration and foster creativity. By engaging in open-ended play with these toys, your child learns to discover the world around them at their own pace. Montessori Wooden Toys encourage independent learning and promote concentration, helping your little one develop a love for learning that will last a lifetime.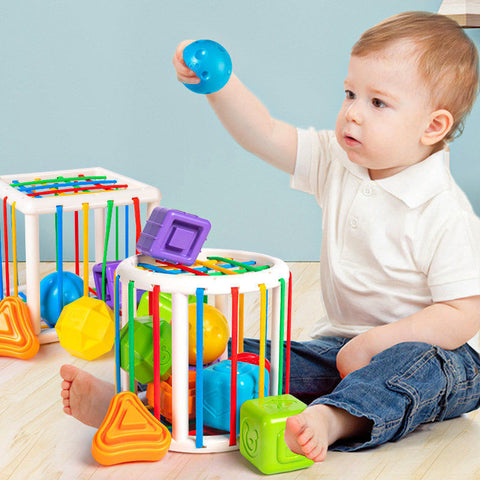 Shaping Minds for Success: Shape Sorter Toys are a perfect blend of entertainment and early learning. These toys challenge your child's cognitive abilities as they match various shapes to corresponding holes. Through trial and error, they improve their problem-solving skills and enhance hand-eye coordination. Shape Sorter Toys also introduce them to geometric concepts, laying the groundwork for later mathematical understanding.
Stacking Dinosaur Learning Toys: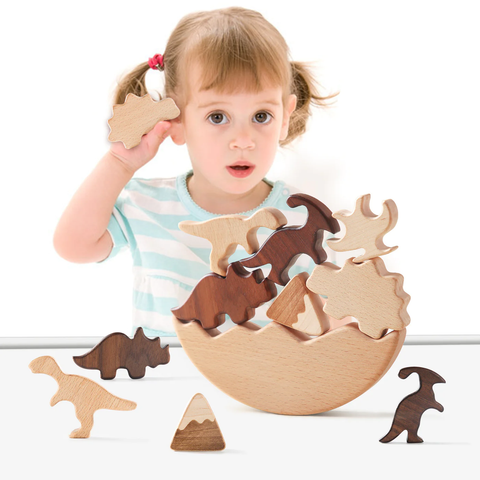 A Jurassic Journey: Embark on a prehistoric adventure with our Stacking Dinosaur Learning Toys! These adorable and colorful dinosaurs provide a fun way to enhance fine motor skills and hand-eye coordination as your child stacks and balances the pieces. Additionally, these toys promote color recognition and help develop their cognitive abilities as they recognize different dinosaur species. The sturdy and safe design ensures a roaring good time for your little explorer.
Cute Animal Baby Anti-fall Headrest: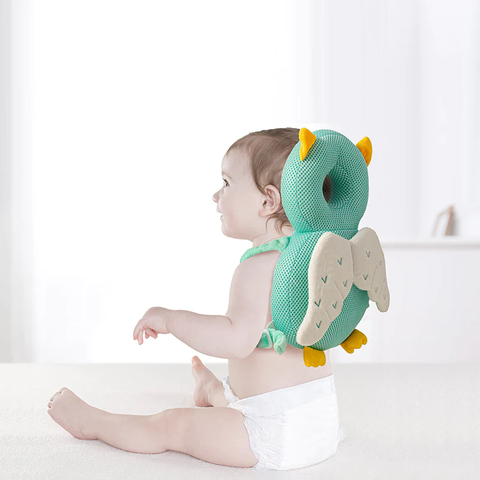 Safety Meets Cuddly Comfort: Ensure your baby's safety and comfort with our Cute Animal Baby Anti-fall Headrest. These soft and adorable animal-themed headrests protect your baby's head while they explore the world around them. The cushioned support prevents bumps and bruises, providing peace of mind during their crawling and early walking stages. The cute designs make these headrests an instant favorite for both parents and babies alike.
Crawling Octopus Baby Toy with Sensor: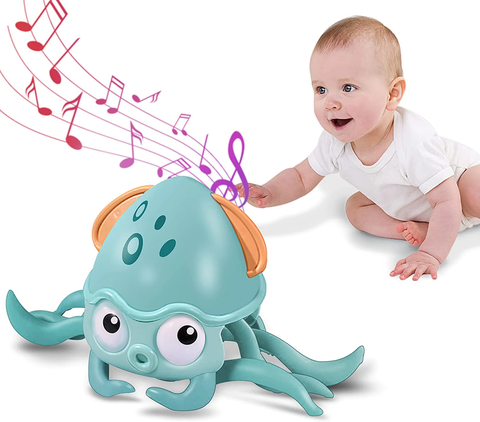 Engaging Crawling Adventure: Make crawling fun and engaging with our Crawling Octopus Baby Toy with Sensor. This interactive toy stimulates your baby's curiosity as it moves, encouraging them to follow and crawl after it. The built-in sensor detects movement, changing the direction of the octopus, promoting visual tracking and gross motor skills. The cheerful colors and charming movements make this toy a delightful companion for your baby's exploration and adventure.
2 Channel Cartoon RC Race Car:
Remote-Controlled Thrills: Experience the excitement of remote-controlled play with our 2 Channel Cartoon RC Race Car. This easy-to-operate car allows your toddler to control the vehicle's forward and backward movements, honing their hand-eye coordination and sense of direction. The bright and friendly design adds to the joy of driving their very own race car. Encourage imaginative play and build lasting memories with this entertaining and educational toy.
Cautionary Note: While play is essential for children's development, safety is of utmost importance. Always supervise playtime with toys to prevent any accidents or choking hazards, especially for babies and toddlers. At Focus Good Shopping, we prioritize the safety and quality of our toys to ensure they are suitable for young explorers. Choose age-appropriate toys that meet safety standards, and check for any small parts that might pose a risk to your child. Providing a safe and enriching play environment is key to nurturing their growth and development.
At Focus Good Shopping, we believe that every moment of play should be filled with joy, learning, and safety. Explore our diverse range of Pull Back Cars and Educational Toys, and watch your little ones blossom into confident and creative individuals as they embark on exciting adventures in the world of play.
For more baby & toddler Toys, please click here: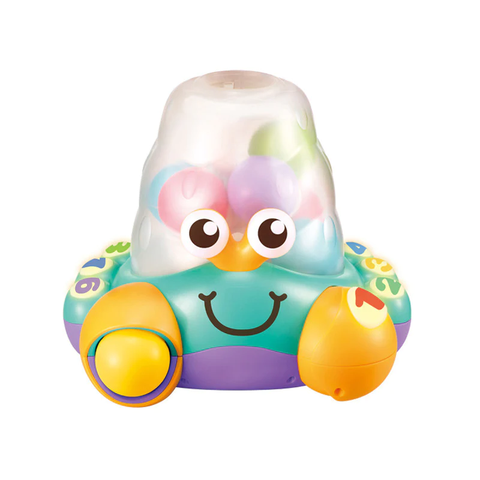 Cannot find what you like?
Email us what you need: focusgoodtoys@gmail.com
How to give your baby a quiet and pleasant bath?